Believe the Hype
"Right now, in my opinion, this is the best 3D printer in the consumer market that you can get."
"It is an incredible innovation in the 3D printing space that all of the other manufacturers need to catch up to."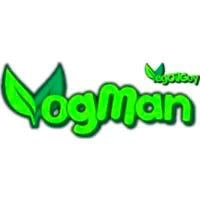 "This is the most innovative resin printer I've personally seen.
No longer are Anycubic or ELEGOO playing catch-up with Phrozen. Now they've all got to contend with UniFormation.
For me it set the bar so high, I really can't see anyone else reaching it for a while."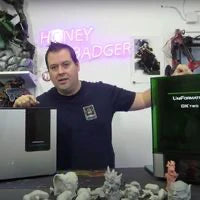 "This machine for me gets a 10/10. There's nothing about this machine that I don't like.
It is the best resin printer we've used, with the highest feature set."
Honey Badger 3D Print and Paint
-
James Rooke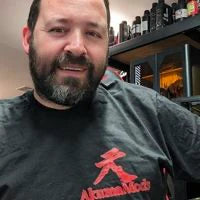 "When all other printers fail, the UniFormation GKOne and GKTwo pull through."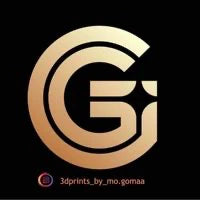 "I have over 30 printers including both the GKTwo and Mighty 8K.
Print quality on both is great, but the GKTwo just has a lot more to offer in terms of ease of use, speed, features - which just make your overall experience so much easier."
@3dprints_by_mo.gomaa
-
Mo Gomaa
"I like them so much that I have 3 of them, and both the wash and cure stations; very easy to set up and get printing, solidly built, and handles small prints as well as large pieces very well. Solid printer overall, and my favorite of all the printers I have used."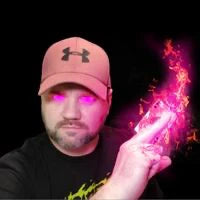 "This printer is awesome.
It has a really good build volume for someone looking to get into 1/6 scale or 1/4 scale statues.
It is very durable, it has the speed, it has the accuracy."
The latest technologies, packed into one robust printer
UniFormation has been producing dental 3D printers for years before they decided to enter the consumer market.
They wanted to bring the same precision and reliability to desktop users that their professional clients required—without sacrifices.
The new GKTwo is the culmination of many years of expertise, R&D, and all the latest tech that resin printing has to offer today.
Everything you asked for
The UniFormation team listened to what their users wanted — and gave it to them.
A 3D printer not designed in a lab, but by real world users, that's perfect for them.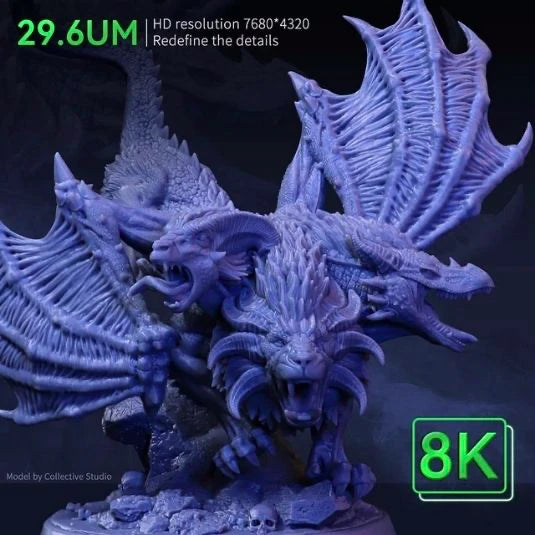 29.6 micron XY resolution
Using an 8K monochrome LCD screen, the GKTwo prints with almost invisible voxel lines.
Larger build volume

A build volume of 228*128*245mm gives the GKTwo the perfect trade-off between resolution, print size and reliability.

Tougher nFEP

nFEP film lasts up to 3 times as long as traditional FEP, and offers better print performance.

A strong online community

Post-processing simplified

We don't like post-processing, so we let the machines do the work. UniFormation's wash and cure stations are easy to use and affordable.
Redesigning the resin printer
The GKTwo is built different. Every aspect was carefully considered with one question in mind:
How can we improve user experience?
Click into place parts

You will never want to go back to twisting knobs.

Quick-change LCD screen

The LCD screen is much simpler to change than on other printers. Check it out.

Resin drip tray

Save every drop of resin, and keep your workspace tidy.
Magnetic fit carbon filters

Slides into place perfectly. So satisfying.

Made for humans

Power button on the front. USB port on the front. Big full color touch screen.
Factory levelled

The build plate comes pre-levelled, so you can start printing right away.

LCD screen protected

The LCD panel comes with a bespoke screen protector, and is elevated from the base to prevent damage from resin spills.

Resin vat cover

The printer includes a cover for the resin vat, which helps keep the resin inside fresh while not in use.

Vat cleaning function

Easily retrieve any residue from the bottom of the vat by printing a thin film via the firmware.