Water washable, without compromises
"It is now the only resin I personally use.
I've had some favourites over the years, but most are still on the brittle side.
This is game-changing magic in a bottle."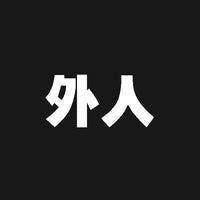 "This is the best resin I've used, even over those that require IPA.
I could literally launch this off the floor, no issue.
If you're using water washable, this is the way to go."
"Has a feel like any other miniature I've bought from Games Workshop.
I would certainly recommend it and use it again.
The flex in that resin is awesome."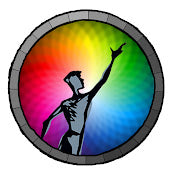 "I like it a lot.
As someone who is seeking a product that is no nonsense, Wargamer really ticks that box.
It's simple to use, gives lots of detail — and a flexible, durable end product."
In partnership with FauxHammer.com
So, what's the secret sauce?
A scientific breakthrough? A clever feat of engineering?
Nope.
Our secret was just listening to hobbyists, and giving them what they needed.
Wargamer is not the strongest and probably not the sharpest resin in the world.
In partnership with FauxHammer.com, we created Wargamer to give the best possible experience for those who print miniatures.
Just a bit better than store-bought minis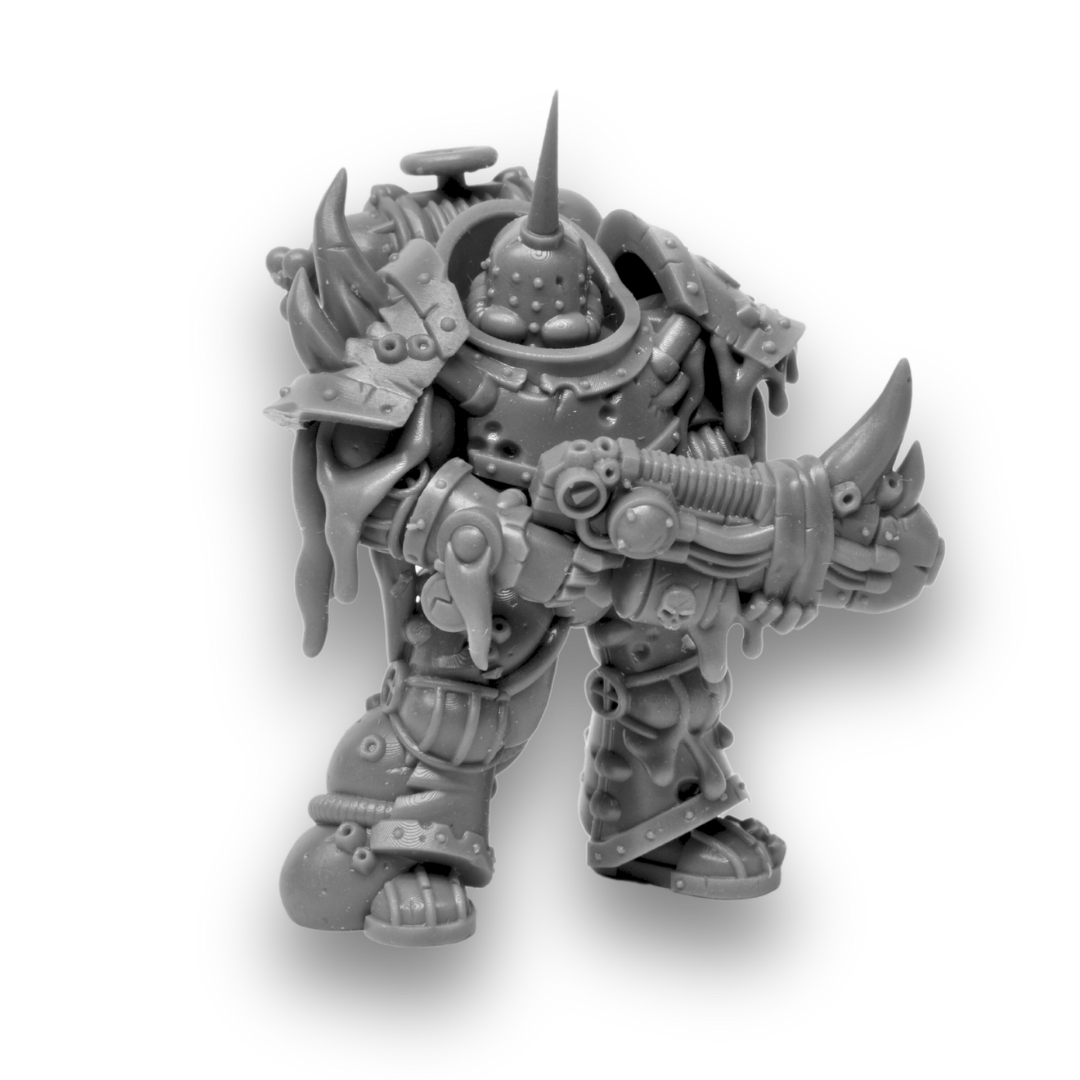 Easier to print
Wargamer works with a wider range of exposures than regular resins.
This makes it easier to dial in, and reduces failure rate.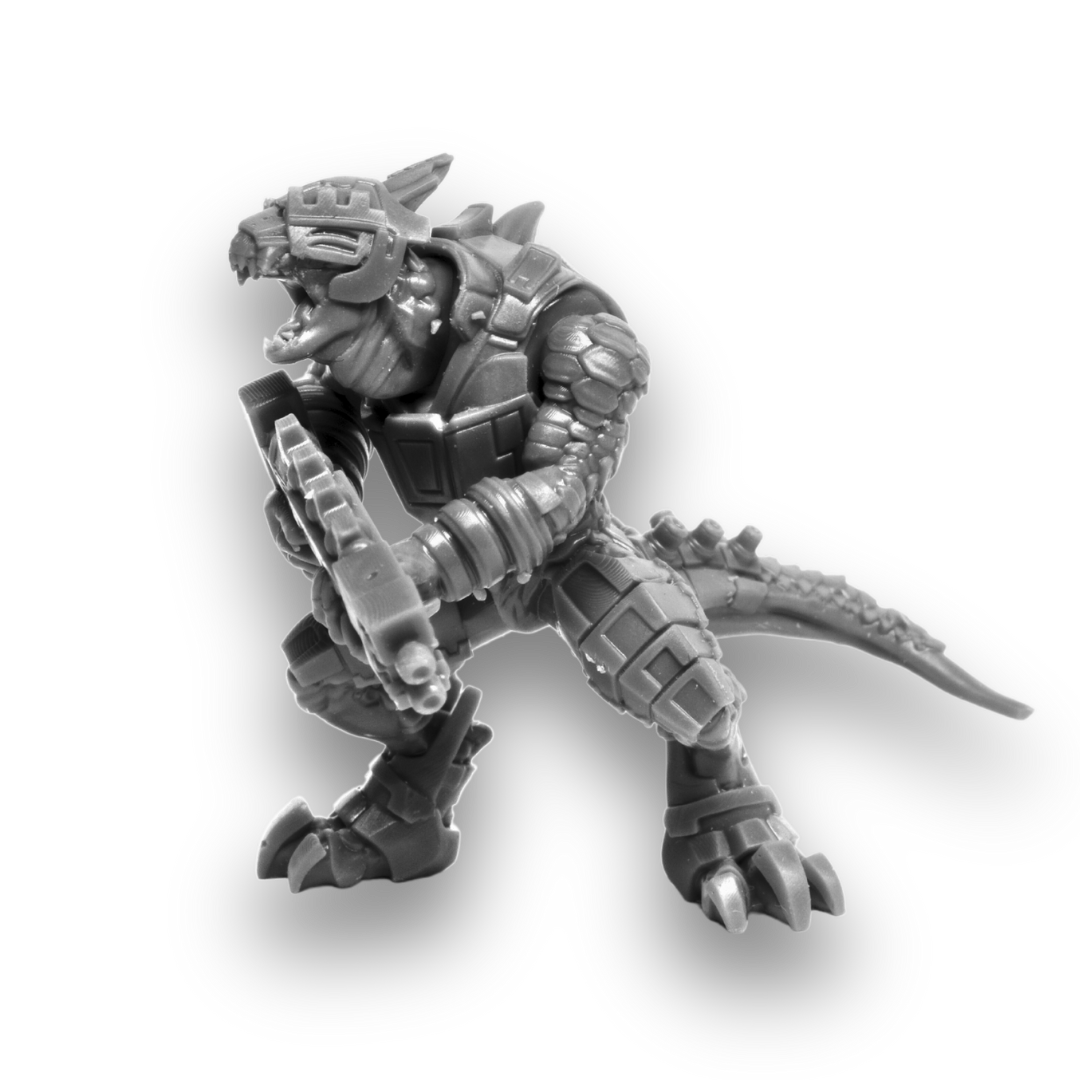 Water washable
Wargamer is not as good as IPA-wash resins.
It is better.
Get rid of your IPA, and upgrade your print quality in one fell swoop.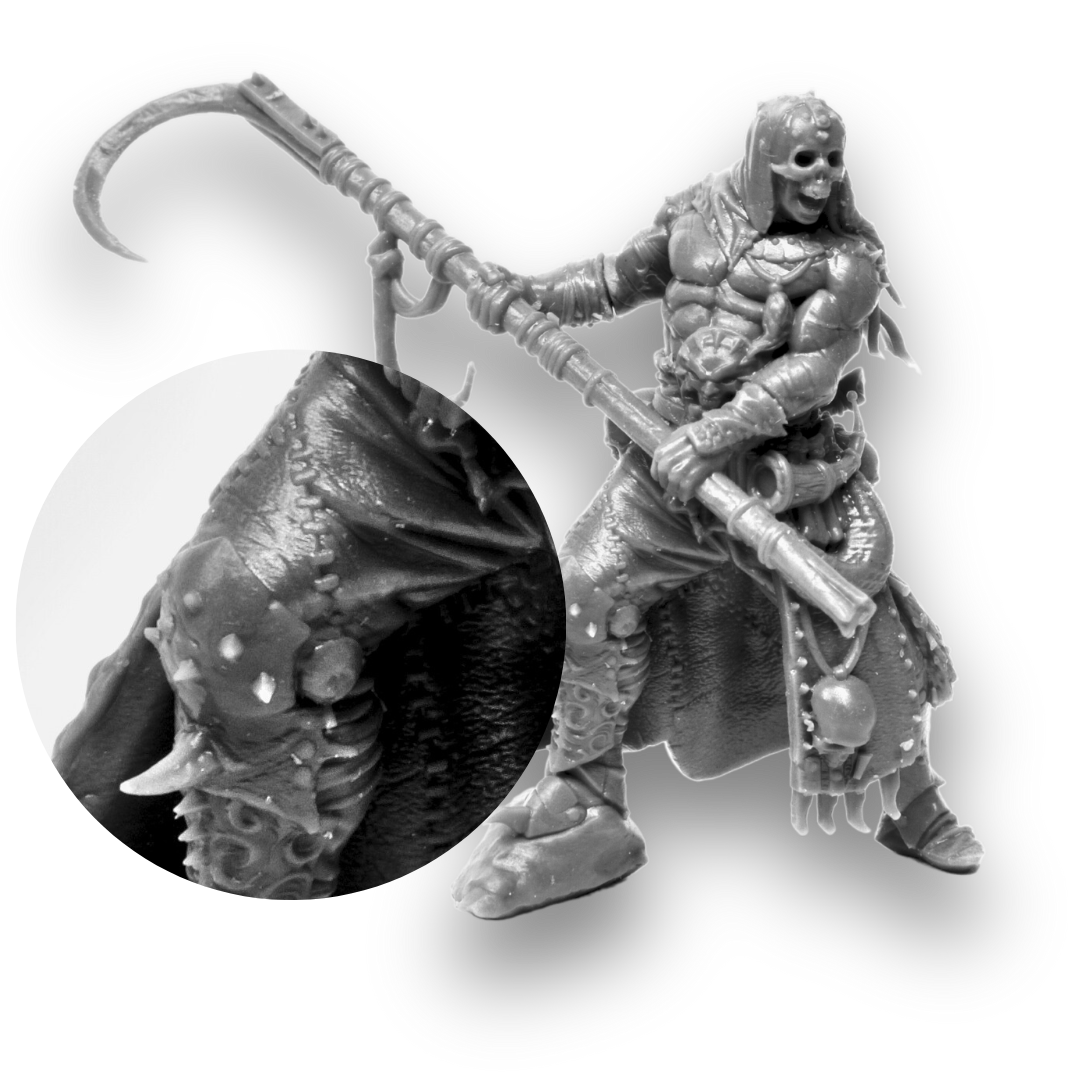 Flawlessly sharp
Wargamer brings out even the smallest details on miniatures.
If your printer is good enough, your minis can be even crisper than injection moulded plastic.
No more broken minis
Wargamer makes survivors.
Minis printed with Wargamer feel just like the real thing, but are just a bit tougher.
Paint and primer friendly

Do resin makers ever think about this?

Wargamer takes paint and primer well, so you can easily paint your models.

Feels like HIPS plastic

Wargamer's texture is similar to store-bought, injection moulded miniatures.

Supports marks can be scraped off with a hobby knife, similar to sprue marks.

Affordable for hobbyists

Wargamer is not cheap, but it's almost half the price of other tabletop gaming (TGM) resins on the market.

If we can one day figure out how to make it as cheap as modelling resins, we will.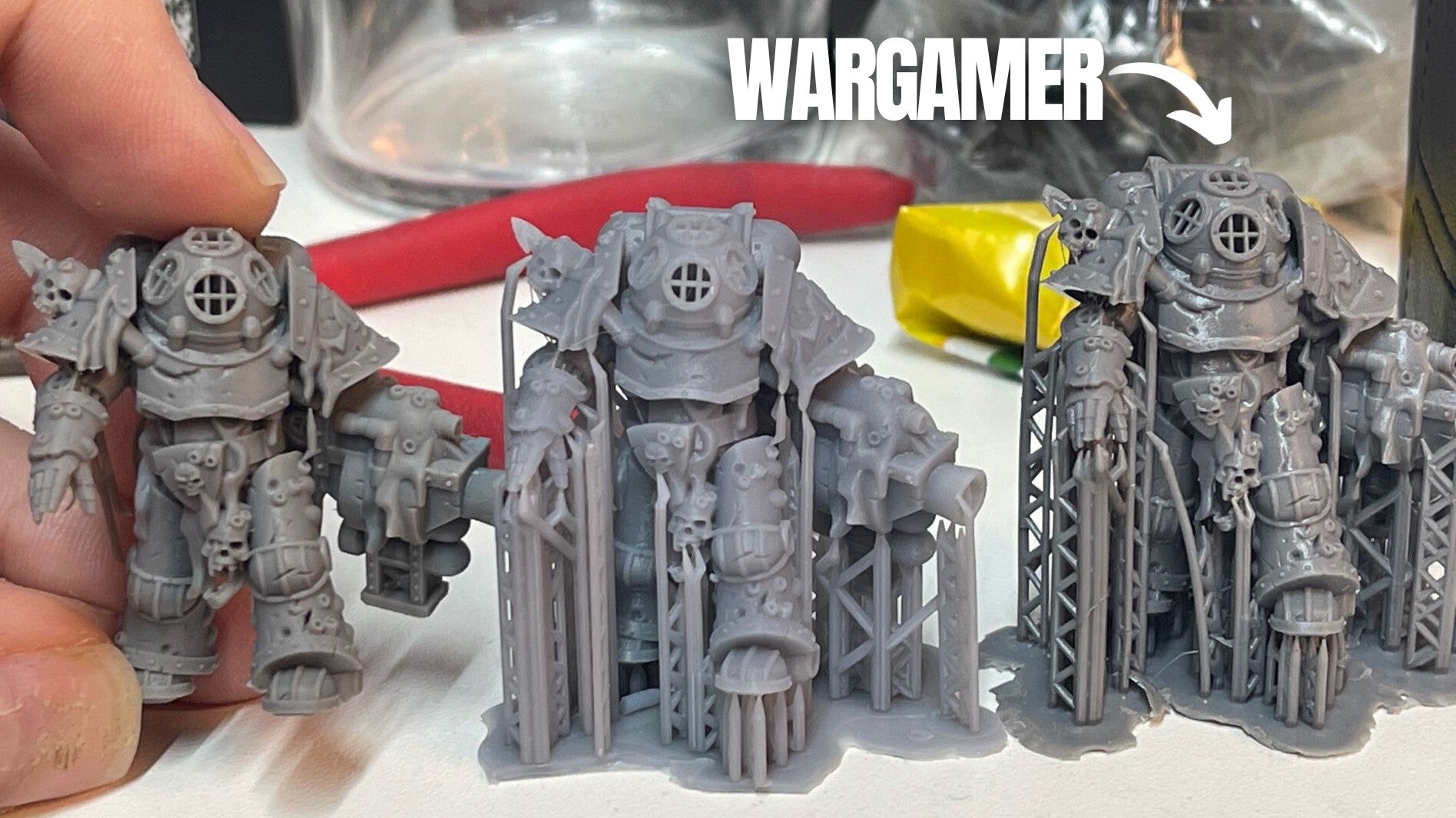 Frequently asked questions
Where can I find the instructions for printing with Wargamer?

You can find the instructions here.
Does Wargamer have 8K resolution?

We specifically wanted to avoid calling it "Wargamer 8K".

There is no way to measure the 'resolution' of a resin, so calling it 8K is misleading.

Some resins show details better than others, and Wargamer is among the best of them.

If we had to give it a number, we'd call it the first 40K resin 😉
Is Wargamer compatible with my resin printer?
Can Wargamer be cleaned with IPA?

Yes.

We recommend water as the easiest solution, but other solvents such as IPA work just as well.

Please make sure to dispose of any contaminated cleaning liquid responsibly, and follow all the instructions for post-processing.
Is Wargamer safe to use?

Yes, Wargamer is compliant with all the necessary regulations for 3D printing resins, including REACH and RoHS.

The necessary safety precautions (such as proper PPE) must still be observed, just as with any other resin.
What are the applications of Wargamer?

There is just one application. War.